The 2022 Subaru Love Promise Customer and Community Commitment Award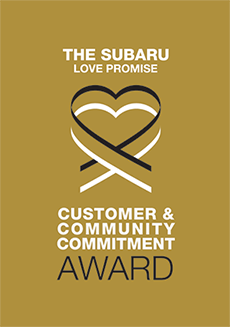 We've been nationally recognized for our dedication to our customers, our community, and the Subaru Love Promise.
We're honored to receive the 2022 Subaru Love Promise Customer and Community Commitment Award. This award nationally recognizes elite Subaru retailers who provide an exceptional customer experience at every interaction with Subaru. These retailers have also demonstrated an outstanding commitment to supporting passions and causes in their local communities in important areas such as the environment, community, health, education, and pets.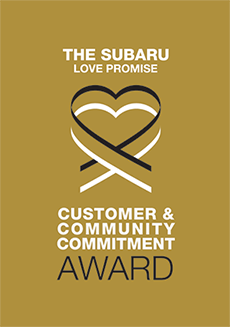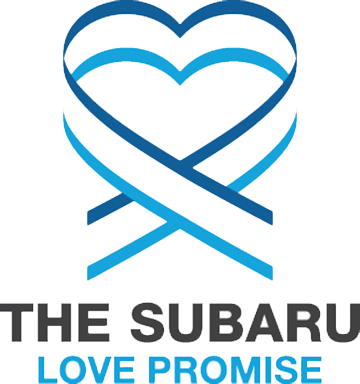 What is the Subaru Love Promise?
Subaru and our retailers believe in making the world a better place and the Subaru Love Promise is our vision of respecting all people. This is our commitment to show love and respect to our customers and to work to make a positive impact in the world.
How is Rivertown Subaru dedicated locally to the Love Promise?
Our Love Promise can be seen in various partnerships with local charities and non-profits. We're grateful for the opportunity, not only to be a part of our community, but to serve it as well.
Habitat For Humanity Columbus Ga. area
Love Promise Stories from Rivertown Subaru
Subaru and Rivertown Subaru believe in making a positive impact on the communities in which we live and work. We uphold that belief through our Love Promise Community Commitment. Every month, we select inspiring stories from customers and partners from around our area who strive to support our collective commitment and feature them here
Habitat for Humanity - louise h
Columbus Area Habitat continues to serves families during this crazy epidemic, in very creative ways. We served 12 families with home repairs and began a brand new house build after a long wait. Despite a very low number of volunteers, which is our lifeblood, we're still making it happen and the community is supporting us. Thank you Rivertown Subaru for your support and making us your hometown charity. It really means a lot.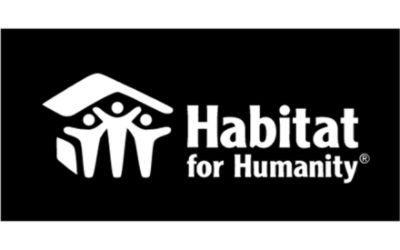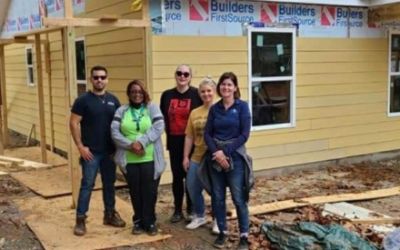 ---
Giving Back to the community - jarrad b
I would like to thank Charles Flakes and Rivertown Subaru for their contribution in our second kids toy giveaway. This is the second year since my friend died and he always helped the kids out for the holidays. So this is to honor him and what he meant to the kids. I couldn't even finish my sentence and Charles said he would help and the kids were very grateful. I will be sending pics but it was beautiful. Rivertown Subaru is more than just a car dealer. Sincerely Jarrad Baxam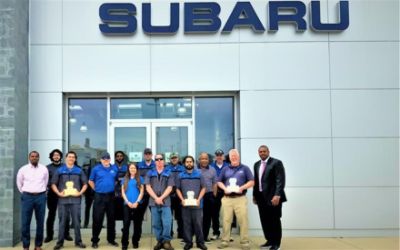 ---
Killian Finds LOVE Forever - Susan C
Unfortunately, when animals enter shelters, the end is never in sight. Some go home with families within days while for others, days turn into weeks and weeks into months while they watch the wagging tails of their shelter mates leaving to begin their new lives. Such was the case for Killian. This sweet boy came into our care as a stray from the local municipal shelter. His timid nature was evident to every Team Member who worked with him. During play groups he only seemed to play with a few milder mannered pups, never engaging in much more than walks around the play yard. When prospective adopters approached his kennel, he typically shied away. Not a trait most desire when choosing a companion pet. One day during the ASPCA/ Subaru Make A Dog's Day adoption event, a lady came in and said she was looking for a family dog that she could only describe as "knowing when she looked into their eyes". An Adoption Counselor walked through the shelter with her and noticed as she seemed to gravitate towards Killian. Realizing the woman's interest, it was suggested they meet face to face. With a smile on her face, the lady left, returning within an hour with the other members of her family. What was witnessed can only be described a souls connecting. The love that this family showed Killian brought life out of him that hadn't been witnessed during the many months he was in our care. Killian had clearly met his Forever Family! No doubt about it, Killian's day was truly made on Saturday, October 16th! And throughout the month of October, Subaru allowed many more dogs to have their days made, too! We look forward to this event year after year. Working with Rivertown Subaru has grown into a true partnership we are grateful to have.
---
Ending hunger for working mothers - Frank S
"I was working full-time as a single mom with two toddlers. When COVID-19 hit, my job was reduced from 40-plus hours to 8 hours a week. My childcare closed, so there was not opportunity for me to work more hours. I had some money in savings and was able to stay current with my bills, however, not enough to cover the cost of food. The food donations filled my freezer with meat and my refrigerator with fruit and vegetables!"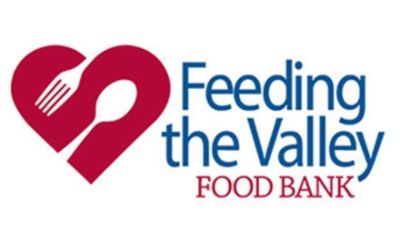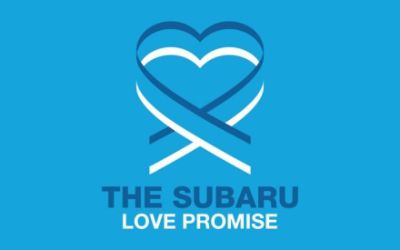 ---
SERVICE - JARRET B
I WOULD LIKE TO THANK RIVERTOWN SUBARU FOR GOING OVER AND BEYOND TO HELP ME WITH MY SERVICE ISSUE. THOSE GUYS AND GIRLS ARE AMAZING. ARIEL COULD HEAR THE FRUSTRATION IN MY VOICE BEING BROKE DOWN ON THE SIDE OF THE ROAD. SHE SENT SOMEONE TO JUMP MY CAR OFF AND FOLLOW ME BACK TO THE DEALERSHIP. I WAS 30 MILES AWAY AND I WASN'T EXPECTING THAT. I AM A SUBARU CUSTOMER FOR LIFE FROM THE SERVICE RIVERTOWN SUBARU PROVIDES.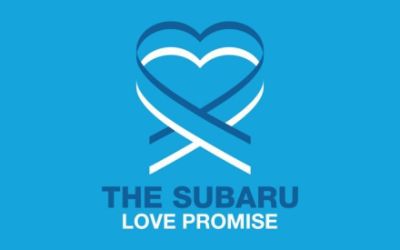 ---
Playhouse Raffle for Habitat for Humanity - louise h
It's been a crazy year to say the least but we continue our partnership with Rivertown Subaru. Due to covid restrictions we were not able to do much this year but Rivertown Subaru did their part on going above and beyond. Raising nearly $8000 from last year's campaign helped us a lot. The funds were used to help much needed home repairs for our seniors in our community. Rivertown Subaru has continued their support this year with promoting and selling tickets at the dealership for the raffle. Due to Habitat volunteer activities being cancelled this was a huge help for us and it made a difference. 2021 will be a better year and we looking forward to continue this great partnership. Thank you, Habitat for Humanity (Columbus Area)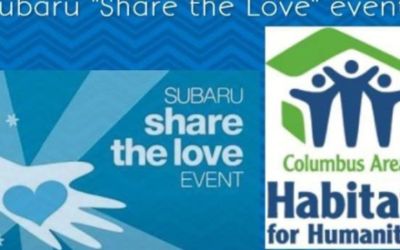 ---
Valley Rescue Mission - Greg W
A special thank you to Rivertown Subaru for donating the blankets to the Valley Rescue Mission. It is very special when a business can take the time to step away and give back to the community. The blankets were much appreciated by all who received one. To take the time to learn our process and how we give back was very special and rewarding. It means a lot to us when you have a company that wants to be part of the process that helps others. We are looking forward to their commitment with us in the year of 2021. Sincerely, Valley Rescue Mission
---
Charlie's Story - Susan C
Paws Humane Society is always proud to participate in this annual event as a shelter partner with ASPCA and this year was no exception! Throughout the month of October, ASPCA and Subaru dealers across the country sponsored adoptions at participating shelters, allowing families who were approved for pet adoption to proceed with choosing their fur baby while covering the associated fees. This year's event was called, "Make A Dog's Day". We were encouraged to share a story of a pet's day truly being made through adoption. Every animal in our care spends time with trainers to ensure that any behavioral issues have been identified and worked through, insuring all potential adopters are informed of all recognized traits while the animal is in our care. Knowing there will always be a "getting to know each other" period, a member of our team regularly contacts new owners, providing coaching to help this process go more smoothly. Still, there are instances, after the excitement wears off, pets are returned to our shelter, leaving a pet's day NOT made. So the story we share is of someone who truly understood how to "Make A Dog's Day": "When I first saw Charlie, he was the calmest while all the others where loud and jumping. I picked him because he was being quiet and he was smaller than the large breeds dogs. The first few weeks were rough!! I was new to being a dog parent. Charlie had resource guarding and obsessive barking issues that I thought I could not handle. After only a couple of weeks I called to return him sadly. Paws Humane gave me tips on how to help us. I decided to keep my baby and started using the tips from Paws Humane and from YouTube videos. "I have had Charlie over a month now and I am glad I have him. We are learning and growing together. We have grown a love that I never knew I needed. He helps with my depression and anxiety just by being around me. Thanks everyone who has helped us."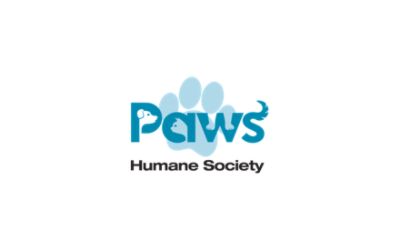 ---
Make a Dog's Day - Andy A
Subaru is proud to establish the first-ever National Make A Dog's Day October 22nd. As part of Subaru Loves Pets month, we're inviting all dog lovers to do something extra special for their furry best friends. Plus, Subaru will be focusing our efforts on helping the hardest-to-adopt shelter Dogs –those with special needs-find homes. Get ready to fall in love withThe Underdogs. #MakeADogsDay Meet Gabi! Gabi has been at the Humane Society of NWGA (Northwest Georgia) for seven years. If you asked the volunteers to pick their favorite animal at the shelter, Gabi would win hands down. She does not do well with dogs or cats so must be the only animal in an adult only family. She loves people and will bond very quickly to you. Gabi would make someone a great companion. She is waiting patiently for her forever home. If you have room in your heart and your home for this sweet girl then please fill out an adoption application, highlight and right click this link: https://hsnwga.org/adoption/application-for-adoption/?fbclid=IwAR2Ie18p6U3ryKi-niIuIZFTd-waD98xrySl7IJmiRBXE239WP7dpODubiU #MakeADogsDay #SubaruLovesPets #TheUnderdogs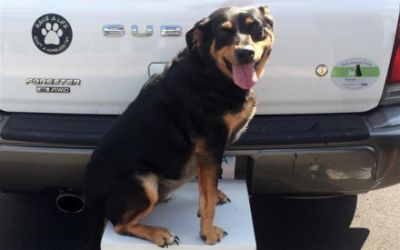 ---
Subaru Loves To Care - LLS L
Subaru Of America, Inc. and The Leukemia & Lymphoma Society (LLS) and Rivertown Subaru partnership delivered hope, warmth, and love to the patients at John B. Amos Cancer Center. Blankets and messages of hope written by our customers were distributed through the Subaru Love To Care.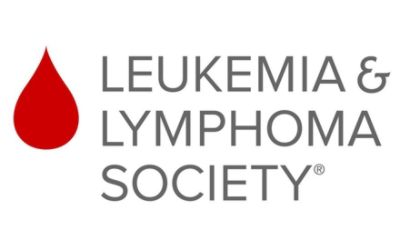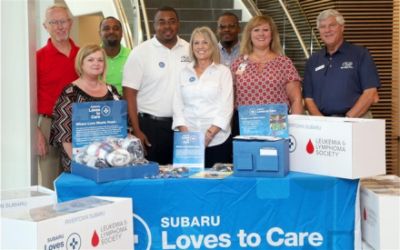 ---